Family weeks - specials for kids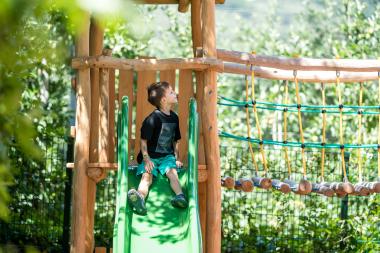 25.08. - 22.12.19

In connection with a minimum stay of 7 nights!
FREE holidays for 1 child up to 10 years staying in the parent's room inclusive of kids half board. (bookable in the categories Juniorsuite and double room, in the 2-room-suites every 2nd child up to 10 years is free)



Christmas week 7=6
25.08. - 22.12.19

7 days for 6!
Spend Christmas in South Tyrol! The Christmas markets in the whole region have opened their doors and are bringing the Christmas spirit to their visitors. Hand-crafted products made of wood, felt and wool, all kinds of trinkets, regional specialities and nibbles provide ideas and inspiration for all those who are still hunting for gifts for their loved ones.
The brightly lit streets and shop windows decorated with baubles and reindeers create a festive atmosphere and the aromas of roasted almonds, gingerbread, cinnamon and mulled wine which hang in the air entice sensitive noses.

Make your Christmas a feast for the senses!
New Year week
25.08. - 22.12.19

Spend New Year in Algund/Lagundo - we pop the corks and put on a fantastic celebration!
Enjoy a superb gala dinner which will delight your palate in front of a backdrop of live music. In time for the New Year, a magnificent firework display lights up the sky with its colourful lights and effects.

Look forward to a varied night at Hotel Dorner in Algund/Lagundo!